Recommended organizations, services and products that are complementary to those provided by Inspired Momentum:
Rhonda Sherwood
For Rhonda Sherwood, 'how to achieve financial success' isn't such a mystery. With over 20 years experience in the financial services industry, Rhonda has developed an in depth knowledge of issues surrounding people and their money. Her years of work experience combined with her educational achievements, Certified Financial Planner (CFP), Financial Management Advisor (FMA) and a Liberal Arts graduate from SimonFraserUniversityhave enabled her to educate and help others to reach their financial goals.  To find out more about Rhonda and her exceptional services, visit her site at: www.rhondasherwood.com
Liseonlife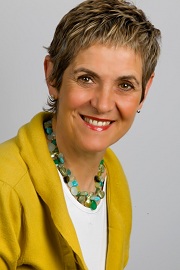 Liseonlife is a Holistic Wellness service where optimal nutrition and EFT Healing (Emotional Freedom Technique) are combined to offer clients programs called Healthy Happy and Whole. Lise Wearing Wellness Master has herself recovered from Chronic Fatigue Syndrome and she optimally supports her clients in their quest to better health and vitality. She offers a 30 minute complimentary session and would be delighted to speak with you.
liseonlife@shaw.ca, 604-222-2215
Organizations through which you can donate and or give back by volunteering – just click on the links:
www.globalvolunteernetwork.org
www.builderswithoutborders.com